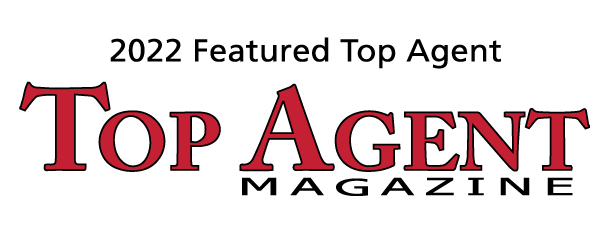 As a top producing agent in Ontario's Paris and Brant Counties, Shelly Gracey is living her entrepreneurial dream. She entered this field 18 years ago after always having an interest in it. Working in the sales & customer service industry for decades, she decided one day to take the leap and earn her license. Shelly hasn't looked back, has since gotten her brokers license, and is loving every moment of her career. Committed to bringing her clients towards their goals, she goes above and beyond to ensure they are happy. She guides buyers and sellers through every step, never leaving any questions unanswered, and always preparing them for what comes next. With nearly 100% of her clients deriving from repeats and referrals, Shelly sees each transaction as an opportunity for a lasting relationship. This approach has helped her stand out, as those who work with her recognize that she genuinely cares. 
"I treat people as if they are my own family," she explains. "I form very strong bonds with everyone, and I truly want what is best for them." When assisting buyers, she takes the time to get to know them, outlining their needs and ensuring she gets them what they want. Shelly is patient, and never attempts to rush their process. Instead, she provides them with information and advice, giving them the space they need to make well-rounded decisions. For her sellers, she utilizes social media to spread the word about their listing, aiming to obtain the highest sold price possible. At every step and turn, Shelly is right by their side, supporting them and making the journey enjoyable. Passionate about her community, she started a Facebook Page called 'Paris, Prettiest Town in Canada,' where she promotes local businesses, people and events. It has become a valuable resource to those looking to establish roots here. "I wanted to make it a one-stop shop for everyone to know what's happening." 
Those who work with Shelly are astounded by her ability to transform a potentially stressful experience into a memorable and exciting one. A client recently said, "Shelly was able to lead us through the sale of our home in a caring and professional manner. She brings a knowledgeable background and eagerness to find you exactly what you're looking for. The trust we put in Shelly was easy to do. Once you meet her you'll know exactly why. She will look out for you and work endlessly to bring you what you're looking for. I have used her for 3 different properties and would use her again in a heartbeat. I recommend Shelly to absolutely everyone." 
Always looking for ways to make an impact on her community, Shelly is involved in the Lion's Club, which supports many projects in Paris. "'We Serve' – The Lions Club of Paris has been supporting community projects in our town for over 90 years from the original creation of the Paris Lion's Park in 1931 up to the recent completion of the Pete Lavoie Ball Diamond and the current Brant (Cowan) Community Health Hub Project." She is also a member of the Kiwanis Club of Paris-Brant, which was the winner of the 2018 Community Influencer Award and proudly celebrates 21 years of service to the community. The organization's focus is on helping children. When Shelly isn't working or giving back, she's exploring nature and supporting local. 
As Shelly's business skyrockets, so does her love for what she does. "I just absolutely love helping others, whether it's helping agents become successful or forming relationships with my clients and helping them buy or sell. I meet some really amazing individuals, and it feels great to be there for them."