Modular apartment-size homes
by
J.B. Beaton Construction Limited and
Associates
I am excited to be able to offer these homes for sale. I hope projects like these will help alleviate some of the stress of the housing shortage. The Ontario government is asking municipalities to make a plan for homes like these. Our very own Brant County already has one, and this summer the first ARU ( Additional Residential Unit ) was built in Paris. A great value at $200,000 which includes appliances and shipping (
within 75km ).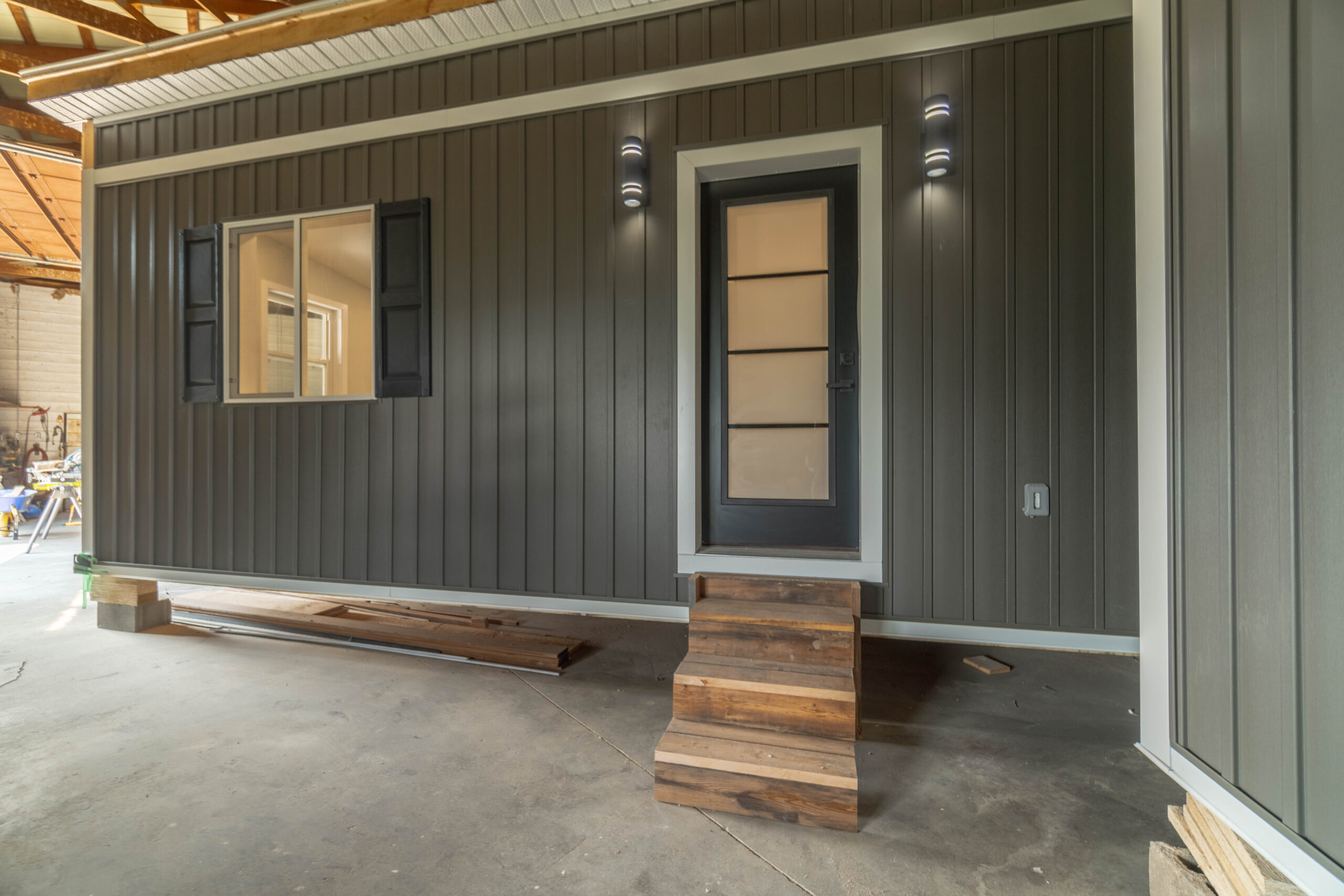 FROM THE BUILDER
"We are building small modular apartment Units to address the market demand for alternate housing at a reasonable price.
Modular homes are suited for any type of property that allows residential units including additional residential units often referred to as an ARU.
Our apartment-size modular units are of wood framing construction, are extremely well insulated, are fully applianced, are attractive, and affordable.

Our apartment-size modular units will meet the requirements of County or Township Building regulations as the modular units are constructed under the regulations of the Ontario Building Code (OBC) The units have been inspected and passed by the local building inspector and his inspections are transferrable to other Ontario municipalities. The homes are Entirely adaptable for off-grid use as they are totally electric.
Transportation of the homes is included in the selling price within a reasonable distance of the site of manufacture."
John Beverly Beaton and Paul Beaton